Are you in the market to buy a home? With inventory at a low and as demand for housing continues to grow, you must be as efficient as possible in your search.
What if I told you that I can help you find an amazing home that you will be happy creating a life in and, at the same time, make sure that you don't miss anything or pay too much for it? Sounds great, doesn't it? Well, you're in luck, because at GARDNER, REALTORS, we have a process that will help us do just that. This method is called the Funnel Process, and today, we'll dive into how it works.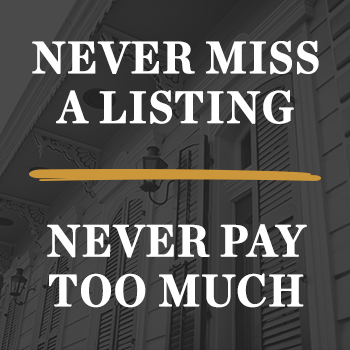 Let's start with any properties that you have already found. If you're like the majority of Americans, you began your home search online. Do you have some homes that you've already found while cruising the web? If you haven't, GardnerRealtors.com and the Gardner Realtors Mobile App give you the ability to "heart" your favorite listings, keeping them in one, easy-to-find and manage location. Or maybe, while driving/walking around town, you've noticed some "For Sale" signs in the front yards of homes that have caught your eye.

So now, we'll put the properties that you've already found into the funnel. We'll also add in any properties from the MLS, any new constructions, and any "For Sale By Owner" properties that could potentially satisfy your home buying wants and needs. For this part of the Funnel Process, we want to be a bit broad, putting in any property that could work for you so that we don't miss a thing.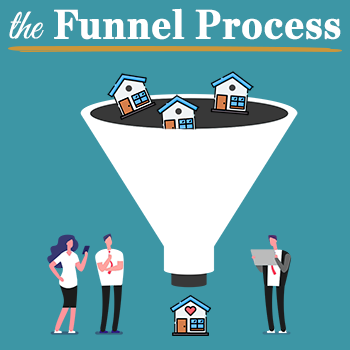 Now that our funnel is full, and we feel confident that we have looked under every proverbial Real Estate stone, we can begin to narrow down your options. What was it about these certain properties that attracted your attention? Was it the size, or the location, or the amenities? Was it the proximity to restaurants, retail, or a certain school district? Did it have a large yard, or was it located on water or a golf course? By nailing down your top priorities, we can better use the funnel to get the properties that truly work uniquely for you.
These answers can quickly reveal your true motivations for buying a home, and they will create a filter for the funnel. This filter will now serve as our process of elimination, leaving out any properties that don't meet your wants/needs and allowing the funnel to produce a "rolling top three" properties. You can see that we are beginning to zero in on homes that include all the things you have on your priority list (we'll refer to it as rolling because we can easily drop/add from your top three). With these top homes, we can run a market analysis to compare these properties to other similar listings in the same local markets. We can then dive into the listings online, drive by them, and even set up appointments to take a tour.
As you can see, this Funnel Process started with lots of homes that you liked, but by the end, we narrowed it down to a select few (three) that fit your wants and needs, homes that you can see yourself creating a life in. And at the end of the day, this process gives you the peace of mind that not only did we leave no stone unturned, ensuring that we didn't miss any property that could work for you, we also did a Comparative Market Analysis to make sure you don't pay too much.
Ready to get started? Contact me today, and let's start the process to create the life you love!